About
The NEW and updated MY21 Tiffin Allegro Breeze 33IBR by Tiffin Motorhomes Australia.
The new MY21 Tiffin Allegro Breeze 33IBR, somehow quite small on the outside but huge on the inside. The most luxurious Class A diesel pusher we've made with the handling characteristics of an SUV rather than a full-size coach. From top to bottom, it's a masterpiece of spatial engineering and must be seen to be believed!
The 2021 Tiffin Allegro Breeze 33IBR is factory built right-hand drive and factory wired 240V. Built in America but to Australian specs, this motorhome is the 'best of the best' and the pinnacle of luxury motorhoming in Australia. Everything about this luxuriously refined model is designed for easygoing, minimal compromise living.
Our latest Class A motorhome is a pleasure to drive, with nimble handling, smooth air ride suspension, and a robust rear diesel engine. Living areas are airy, bright, and exceptionally comfortable, featuring high-end furnishings and finishes, including custom-built hardwood cabinetry with impressive storage capacity. The 2021 Tiffin Allegro Breeze 33IBR is also equipped with exclusive Tiffin innovations, from seamless slides and automotive-style compartment doors to a customised PowerGlide® chassis.
The 2021 Tiffin Allegro Breeze 33IBR features the Cummins ISB 6cyl diesel turbo 'pusher' engine punching out 340hp @ 2,600rpm and a whopping 950Nm of torque @ 1,600rpm!
Layout options include 6 seat / 6 sleep 'booth dinette' and the 4 seat / 4 sleep 'workstation layout.
Some of the exciting NEW changes for the MY2021 model include
Introduction of a brand new interior Decor package – 'DIOR'
Addition of Electronic Stability Control (ESC) !
Integration of Air Suspension Levelling controls into Digital Instrument Cluster !
Upgraded Standard Power, Battery & Solar Management System !
Residential Refrigerator 260lt as Standard Equipment !
Option of internally fitted Washing / Drying Combo Machine !
6 Standard 'Australia Only' Exterior Colour Schemes
Many more new & exciting Options for 'Final Build' to personalise the motorhome even more
Inside, the basement floor is still made from a tough composite material, internally the stunning digital instrument cluster still dominates the drivers' view, with even more information and onboard diagnostic menus, the slide trims feature recessed LED lighting, 3 interior decor packages, 2 cabinetry, 3 seating colours and 2 seating configurations are standard options.
AVAILABLE TO ORDER NOW TO YOUR SPECIFICATIONS
Call Paul on 0421 157 722 for any more information.
Features & Options
6 Exterior Colour Scheme Choices
3 Interior Décor Choices
ABS - Anti-Lock Braking System
ESC - Electronic Stability Control
TC - Traction Control
2 Internal Floorplan Choices
3 Seating Colour Choices
Galley Window Option Available
TPMS - Tyre Pressure Monitoring System
IFS - Independent Front Suspension
2 Timber Cabinetry Colour Choices
2 Luxury Vinyl Floor Tile Choices
Rear Mount Engine with 340hp & 950nm
Handcrafted By Artisans - 2 Flooring Choices
Air Suspension
Download Brochure
Floor Plan
select your colour below
Exterior Paint Scheme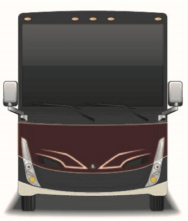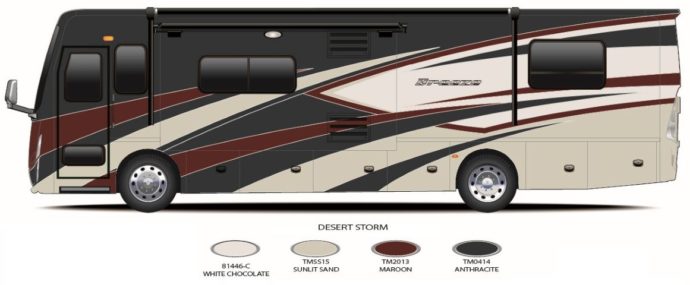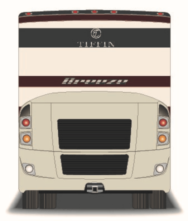 'Desert Storm' #642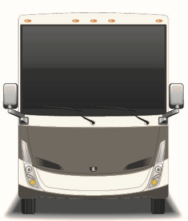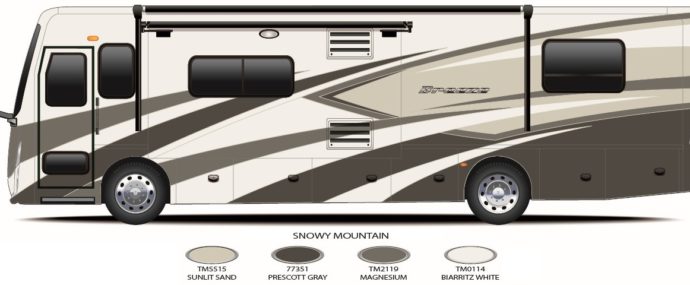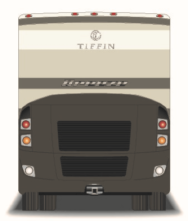 'Snowy Mountain' #697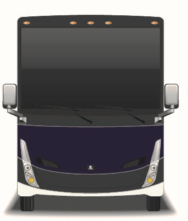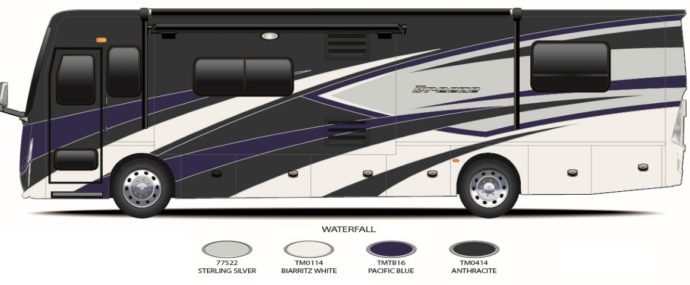 'Waterfall' #674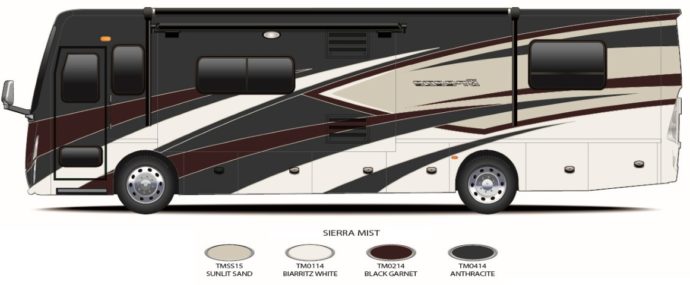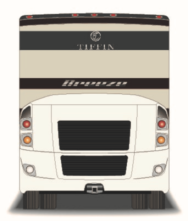 'Sierra Mist' #560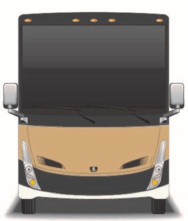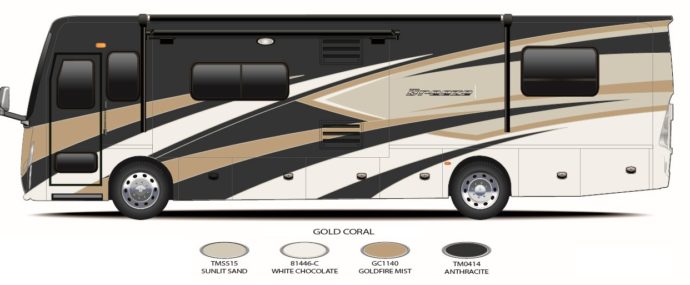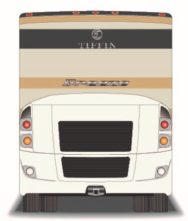 'Gold Coral' #675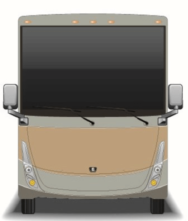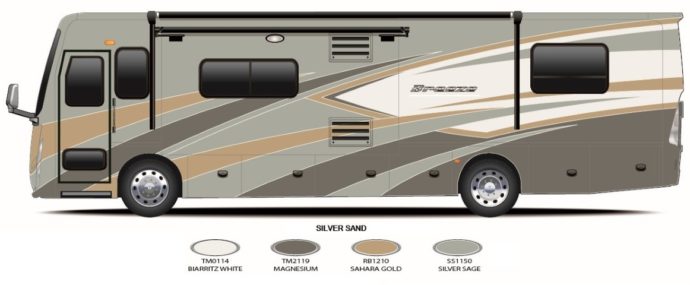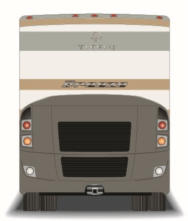 'Silver Sand' #700
'Desert Storm' #642
'Snowy Mountain' #697
'Waterfall' #674
'Sierra Mist' #560
'Gold Coral' #675
'Silver Sand' #700
ORDERS FROM FACTORY MY2021 Tiffin Allegro Breeze 33IBR
Interior Décor Choices
Chassis